STRENGTH & SECURITY

① Hand-built in Sweden.

② Secure out of the box — the only bike on the market that is fully equipped with the strongest locks, as well as anti-theft nuts & screws.
③ Strongest aluminum wheels on the market.
④ Longest warranty on the market.


BEAUTY & DESIGN

⑤ Just like a flower, there is no need to explain its beauty.
Honest high-end selection of materials and craft.
Perfect BALANS between beauty and strength.


QUALITIES & VALUES

⑥ Sustainable sourcing.
We try our best to only partner with people who put the earth and its people first.
⑦ Eternal values that never die.

Imagine values such as love, honesty, courage and perseverance, all in a perfect balance with each other.

ALL INCLUSIVE — FULLY LOADED

Our logo represents everything that we stand for: a generous mindset and complete respect for our customers. Therefore, we cannot offer anything else but:
⑧ Truly fully equipped bikes.
It all started with the wheel

In Malmö, Sweden, since 1995...

Years of repairs and testing

Multiple real life and lab tests

Finest stainless steel spokes

Combining the finest materials with hard-earned skills.

We even made our own tools

No. 1 in strength & security

Our wheels are tested for 140 kg.
Our competitors test for only 90 kg.

Offering you hand-built wheels that truly "stand" the lifetime of your bike.
Wings of the Bike — the Wheels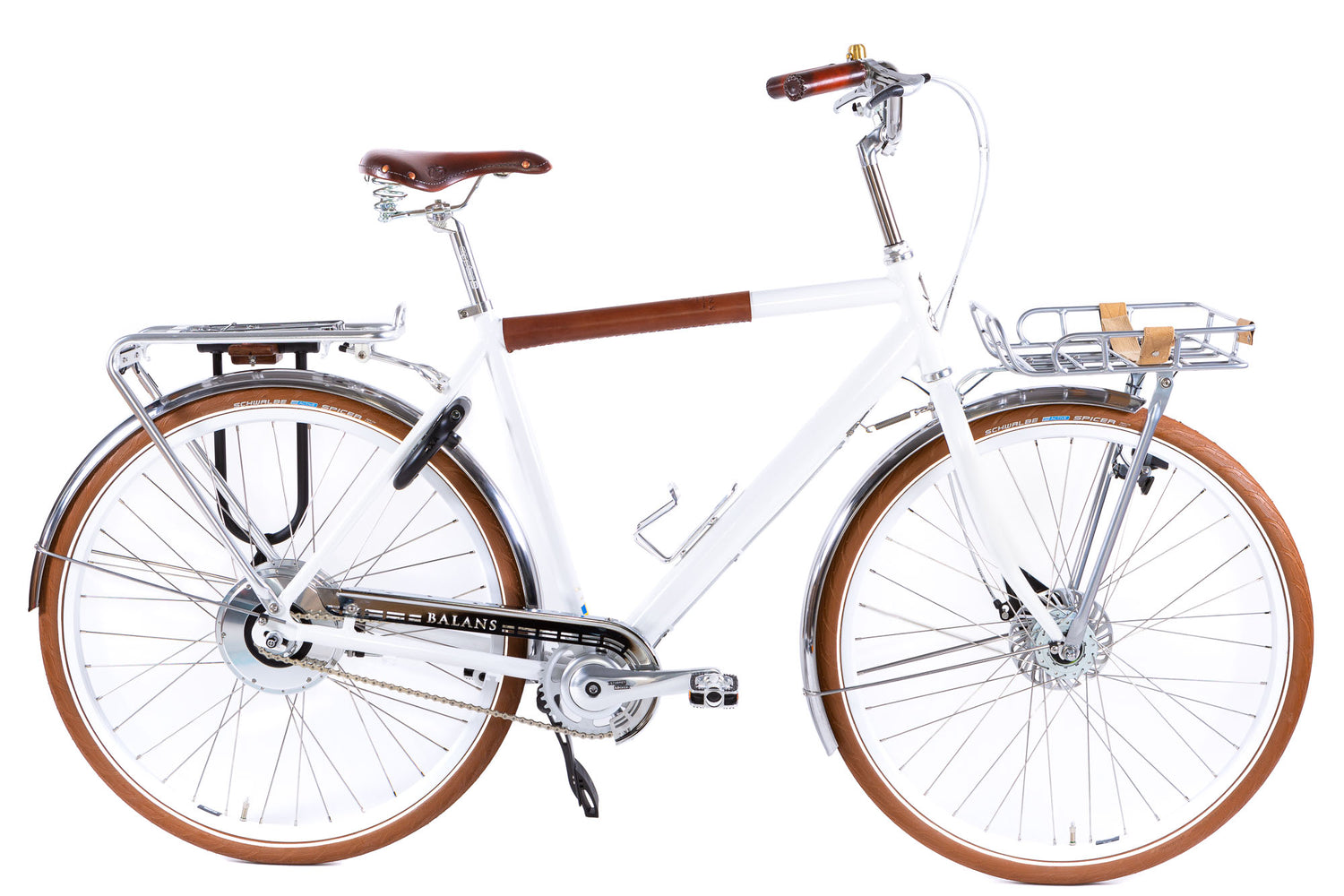 Balans in Everything
Generously and genuinely fully equipped
Smart Solutions
In our in-house factory nothing is impossible.
If we don't find the parts we are looking for, we simply make them.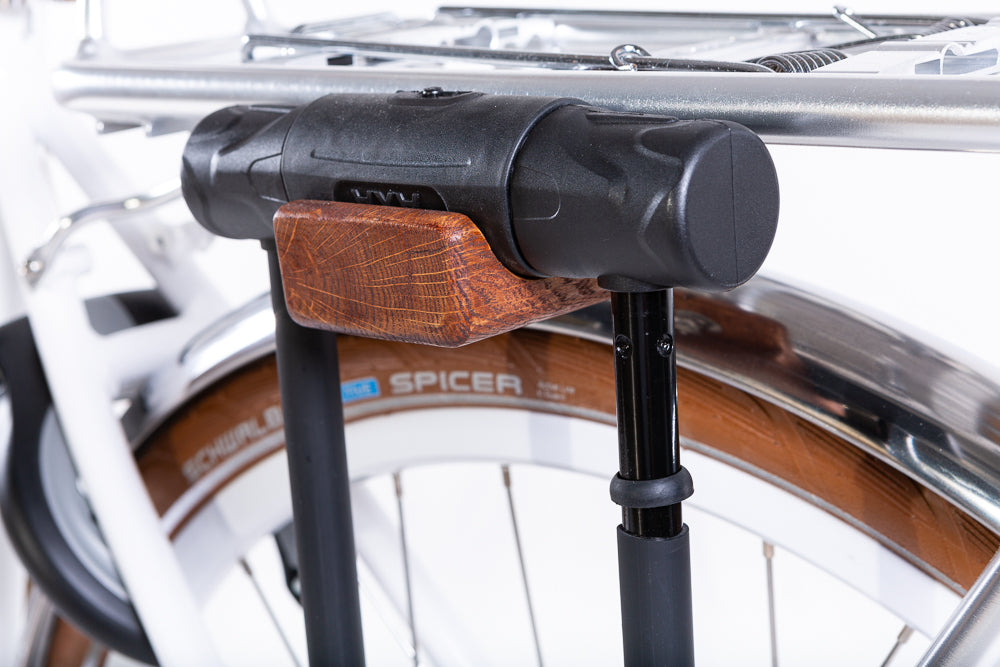 Swedish Oak
We all know how frustrating it can get when our locks get in the way.
For all bike lovers, here is our response to you.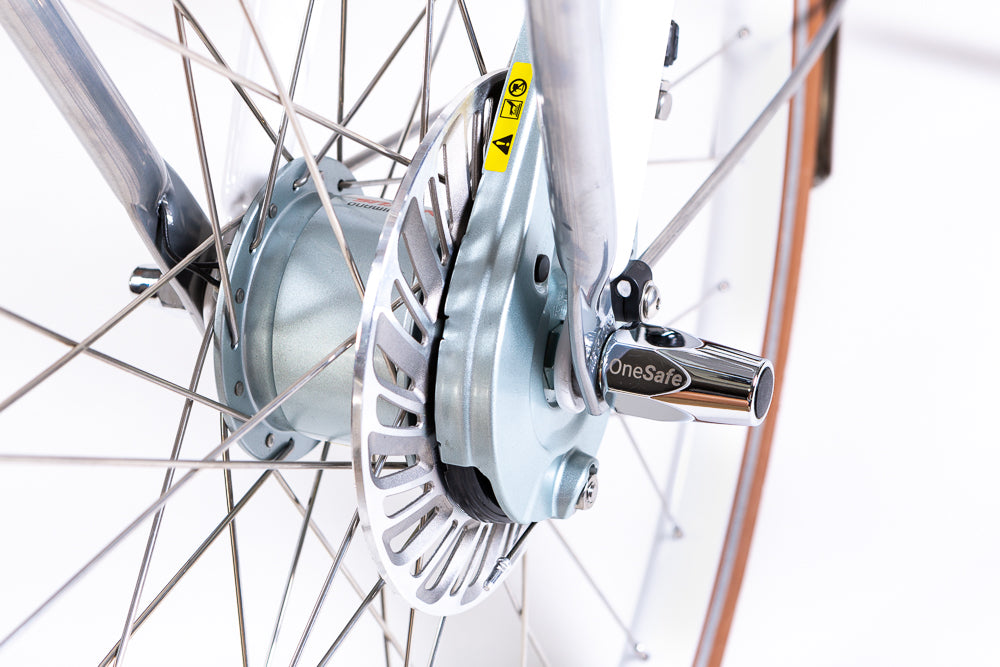 Security like no one else
We developed a unique and extremely theft-resistant security nut called OneSafe.
Not seen in the market before.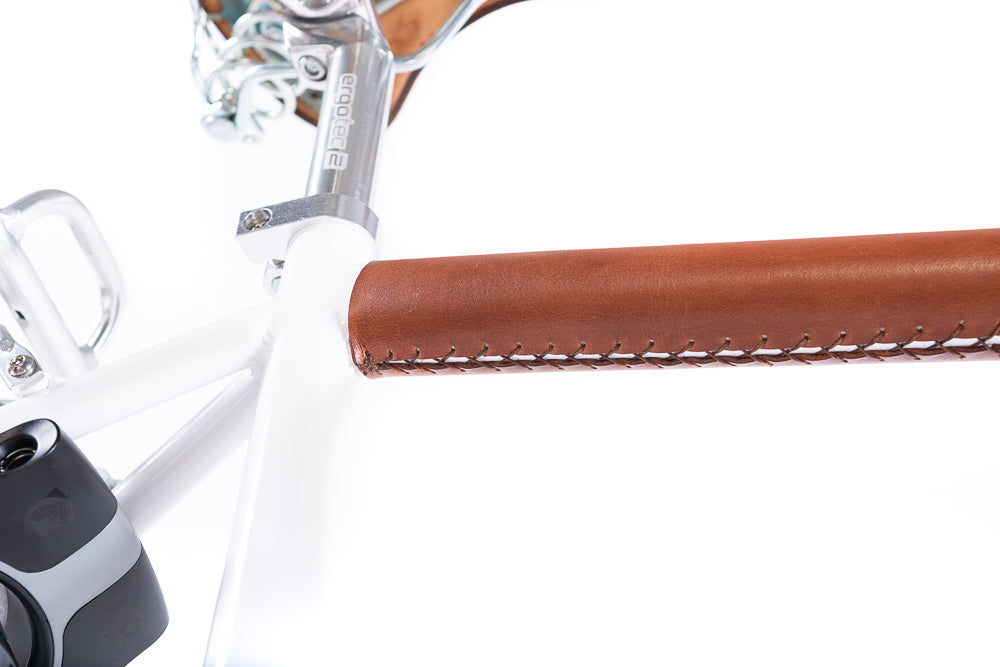 Handcrafted
Made skillfully by hand, heart and soul.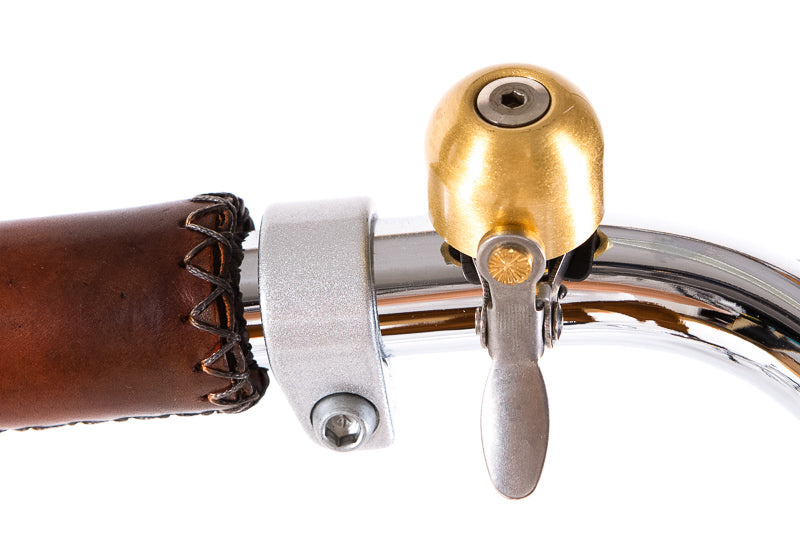 Brass Bell
Even the bell is made of brass and stainless steel, giving it a special soulful feel.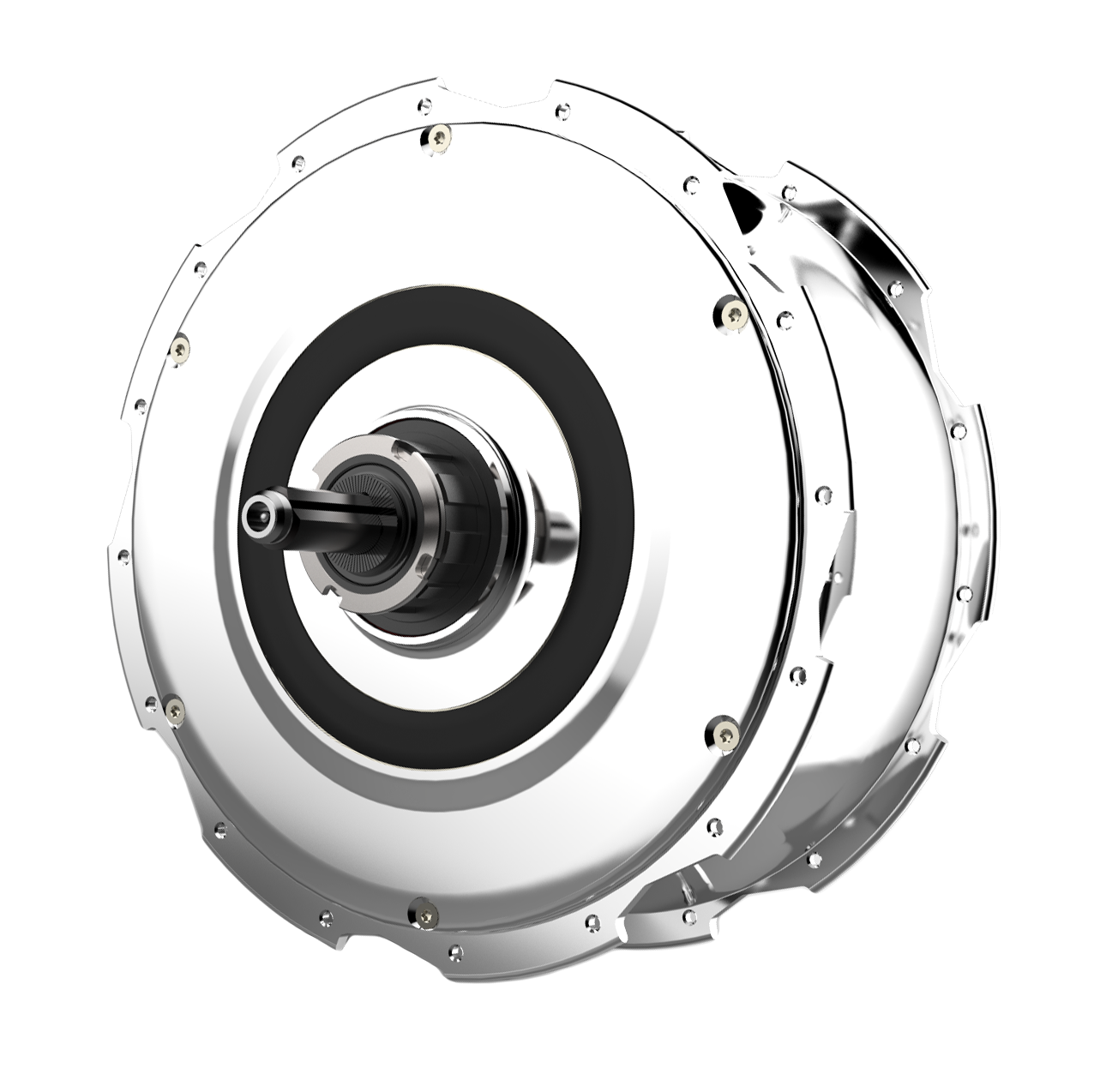 All-In-One
It is one, but it takes it all.
Discover the lightest and most compact e-bike system in the world. With the e-bike All-In-One hub, everything is combined in one single unit: e-motor, battery, sensors, and bluetooth for wireless connection to your smartphone. 
No annoying cables, because sometimes less is more.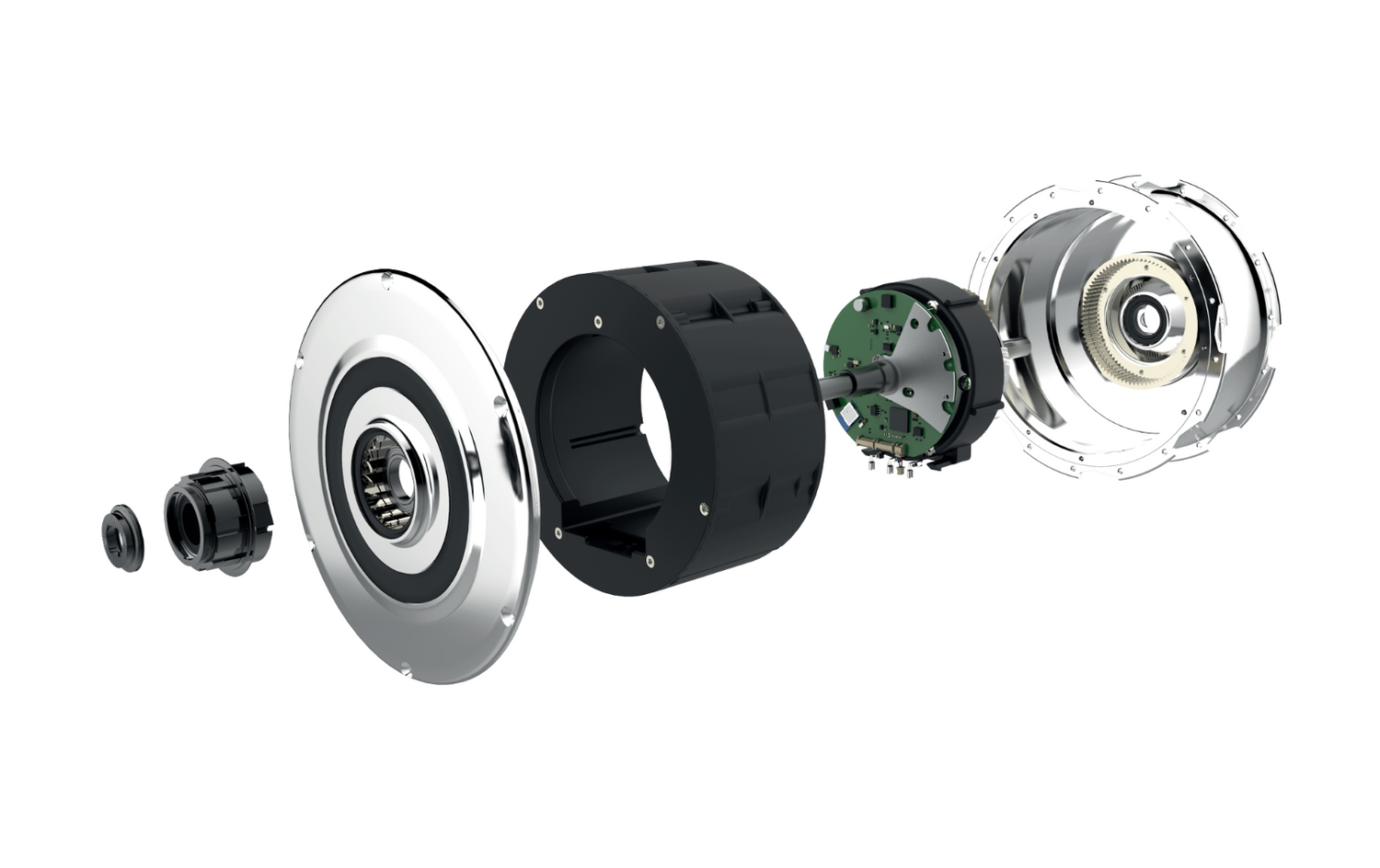 All inside the hub
The lightest and most compact e-bike system in the world.
It's by comparison only about 1.5 kg heavier than a 7-speed internal geared hub.
Discover More
App & Phone Holder
The free Bitride app will connect with your smart e-bike hub via Bluetooth.

Every BALANS e-bike model comes with a high quality aluminum phone holder.

Battery level, motor power, distance traveled, speedometer, and power mode.

Control your All-In-One Hub wirelessly from your phone.
4 Power Modes

Customize your ride with Bitride Connect (free app) and select the amount of effort that you want to use while riding. Choose between 4 power modes: No Assist, Eco, Turbo and Custom (enabling you to create your own mode).

The electric assistance offers a range of 35 to 45km in "Turbo" mode and up to 60km in "Eco" mode.

Smart Energy Recovery

The integrated Kinetic Energy Recovery System (KERS), commonly used in motorsports, allows the motor to collect braking energy and recharge the batteries.
You have to pedal backwards, and the integrated KERS activates the motor brake and recharges the battery.



The Specs

172.8 Wh

6.0 Ah

0.25 kW

28.8 V

25 km/h

250 W
Lights
Powerful Dynamo Hub

Both the head and tail lights are driven by the dynamo hub.
No noticable added load on the driver.
No sound.

No batteries needed.

40 Lux Headlight

Our strong headlight has an amazing visibility distance from both front and lateral sides.

High-power REBEL© LED features the unique Reverse Beam Technology©. This results in an impressive 40 lux light output in a bright, but non-blinding, light beam.

Rear Light With Safe Stop

The cable is hidden and routed inside the tubes of the bike, for added protection and a cleaner look.
Safe Stop function means that the light keeps illuminating even at stop. It's an extra safety feature.
Testimonials
"den bästa cykel jag har haft"

Mycket stabil och lättcyklad. Rullar snabbt och det är enkelt att växla upp och ner. Välgjord cykel ner i minsta detalj och snygg design med sadel,
handtag och bomärket i läder.
Sammantaget den bästa cykel jag har haft.
Vänligen
Gustav Sundberg

★★★★★

" helt klart min favoritcykel"

Design och komfort i balans, helt klart min favoritcykel.

Lotta Hellberg
★★★★★

"En 30-års gåva som kommer hålla över tid"

"En cykel i tidlös design med moderna finesser och stilrena detaljer i läder. Smarta lösningar med stöldskyddande lås gör att jag känner mig trygg med att parkera centralt. Utan problem cyklar jag långt på den bekväma sadeln och med mjuka växlar. En 30-års gåva som kommer hålla över tid"
// Bini & Andy

★★★★★