BALANS E-BIKE, DIAMOND FRAME
Regular price
Sale price
46 000 SEK
Unit price
per
Sale
Sold out
Discover the LIGHTEST and MOST SECURE fully equipped EBIKE in the world.
Made in our own factory in Sweden.
Coming soon...
Share
GOLDEN PACKAGE DELUXE +

Includes:

AXA Victory Frame Lock
AXA Flagship U-Lock
Oak Handmade U-Lock Holder
OneSafe Security Nuts
Battery-Free Dynamo Lamps
Front and Rear Aluminum Carrier
Leather Frame Protector
Leather Saddle and Grips
Stainless Fenders
E-Bike All-In-One Hub
Roller Brake front and rear

And much more.
Pease see the Spec list below.
SPECIFICATIONS

● E-Bike All-In-One Zehus Hub
● Lightweight, Aluminum Frame
● Strong roller brakes, front & rear
● Strongest aluminum wheels on the market, can take 140 kg
● Fully equipped with the smartest locking solutions
● OneSafe Safety Nuts
● AXA's flagship frame lock. Victory, with plug in function and 10 year warranty.
● Anti-Theft safety screws for valuable parts such as saddle, carrier, etc.
● Approved flagship U-lock with the highest degree of strength from Dutch AXA
● Custom crafted U-lock holder in Swedish oak, with leather detail.
● Battery-free lights.
- Both the front and rear light drives through the hub generator.
- Safe Stop on both front and rear light (this means that the lights charge and continue to light for 1-2 minutes even when you stop at traffic lights, an extra safety feature)
● Powerful headlight, 40 lux
● Nothing rusts
- Everything is either stainless, aluminum, or rust-treated
● Bell in real brass with a characteristic sound
● French stainless steel, extra long and aesthetically shaped fenders
● Tires with reflex and puncture protection
● No visible electrical cables
● Saddle and grips in genuine leather made in Italy
● Front and rear carrier in aluminum
● Steady kickstand in aluminum

● Everything you see in the pictures is included

A bike that is fully equipped for real.

If you need any customisation, please drop us an email and we will be more than happy to make it for you. Even custom colors are possible.
SIZE

This bike fits people between 165 to 195 cm.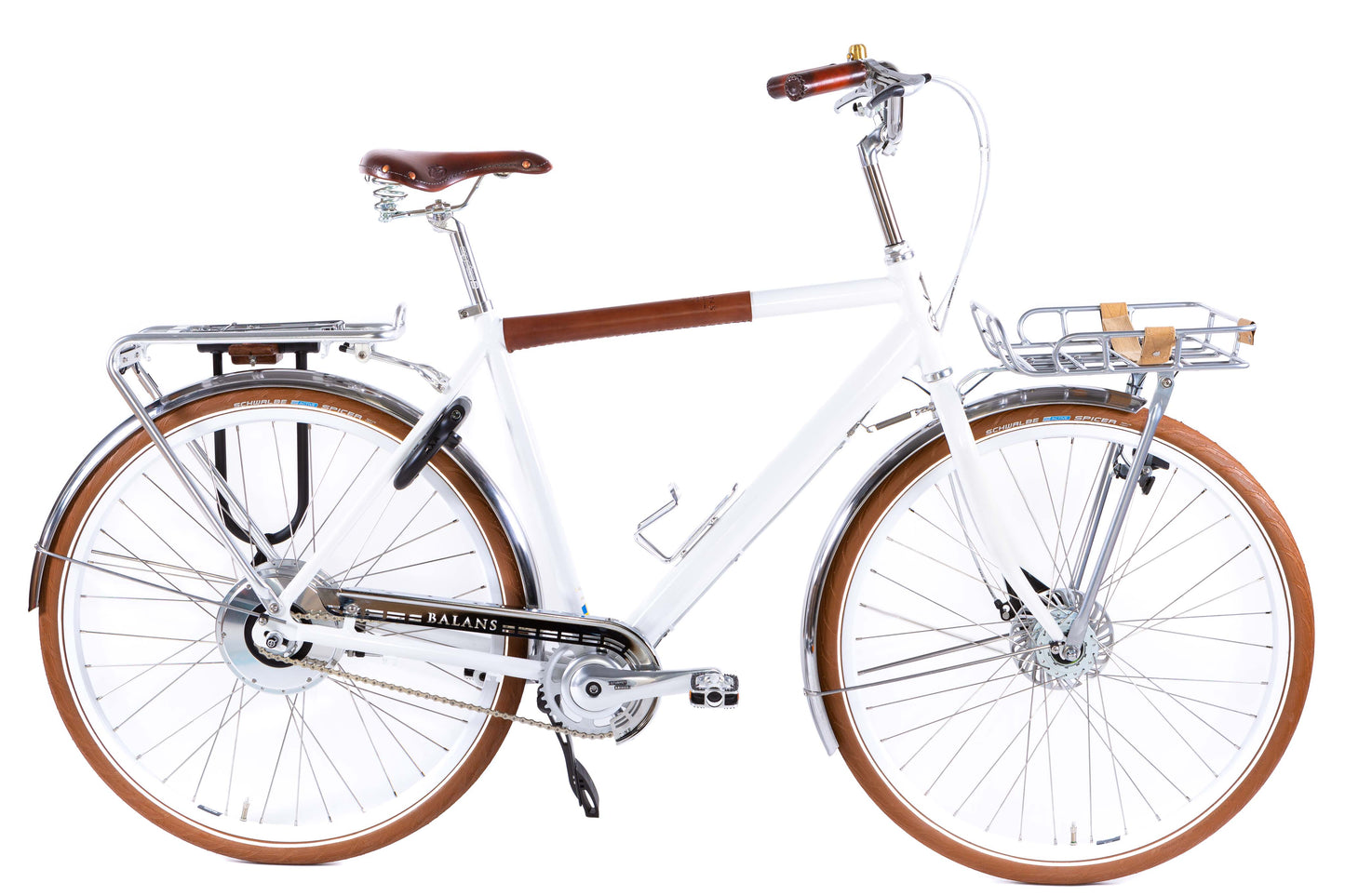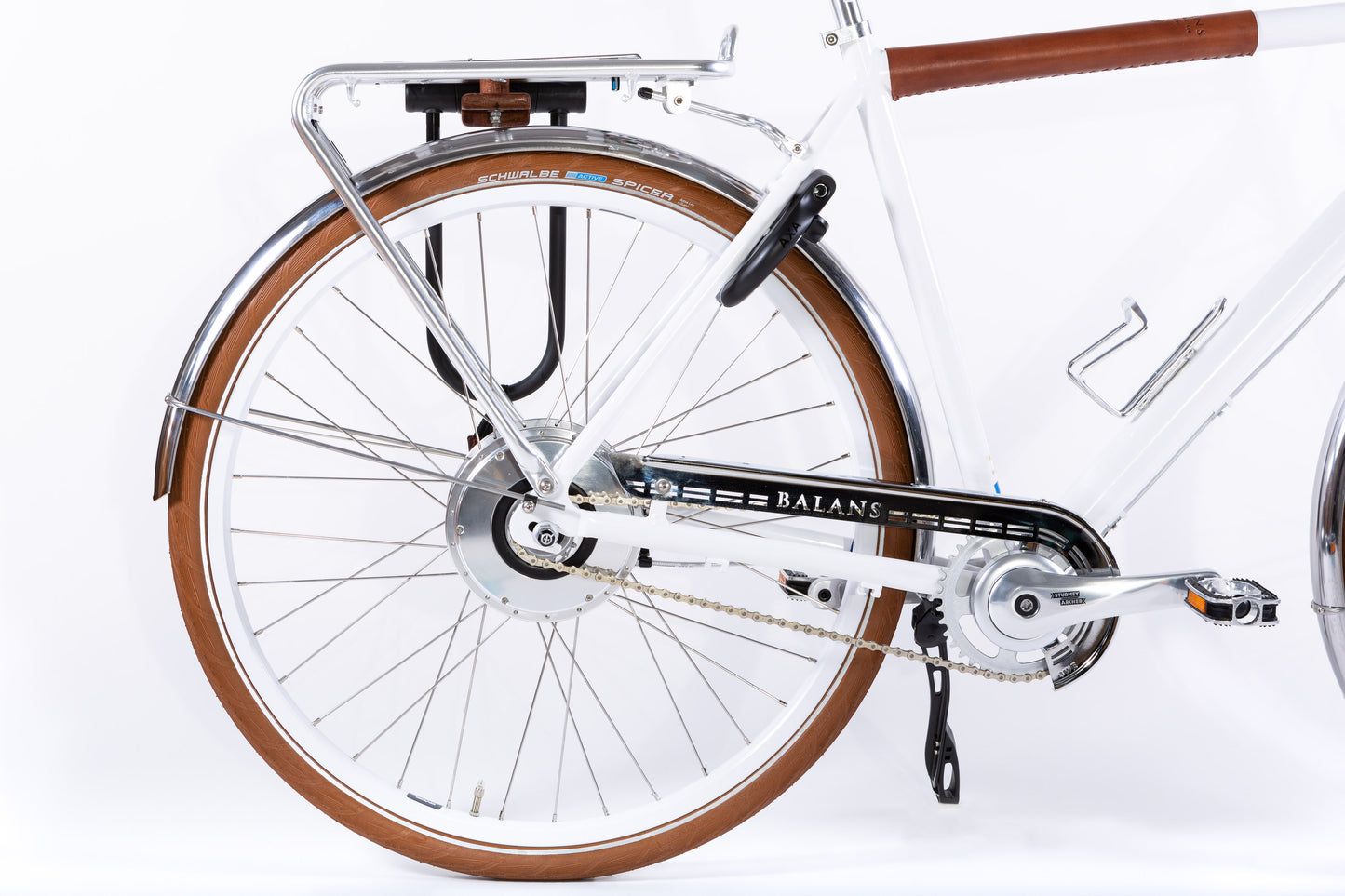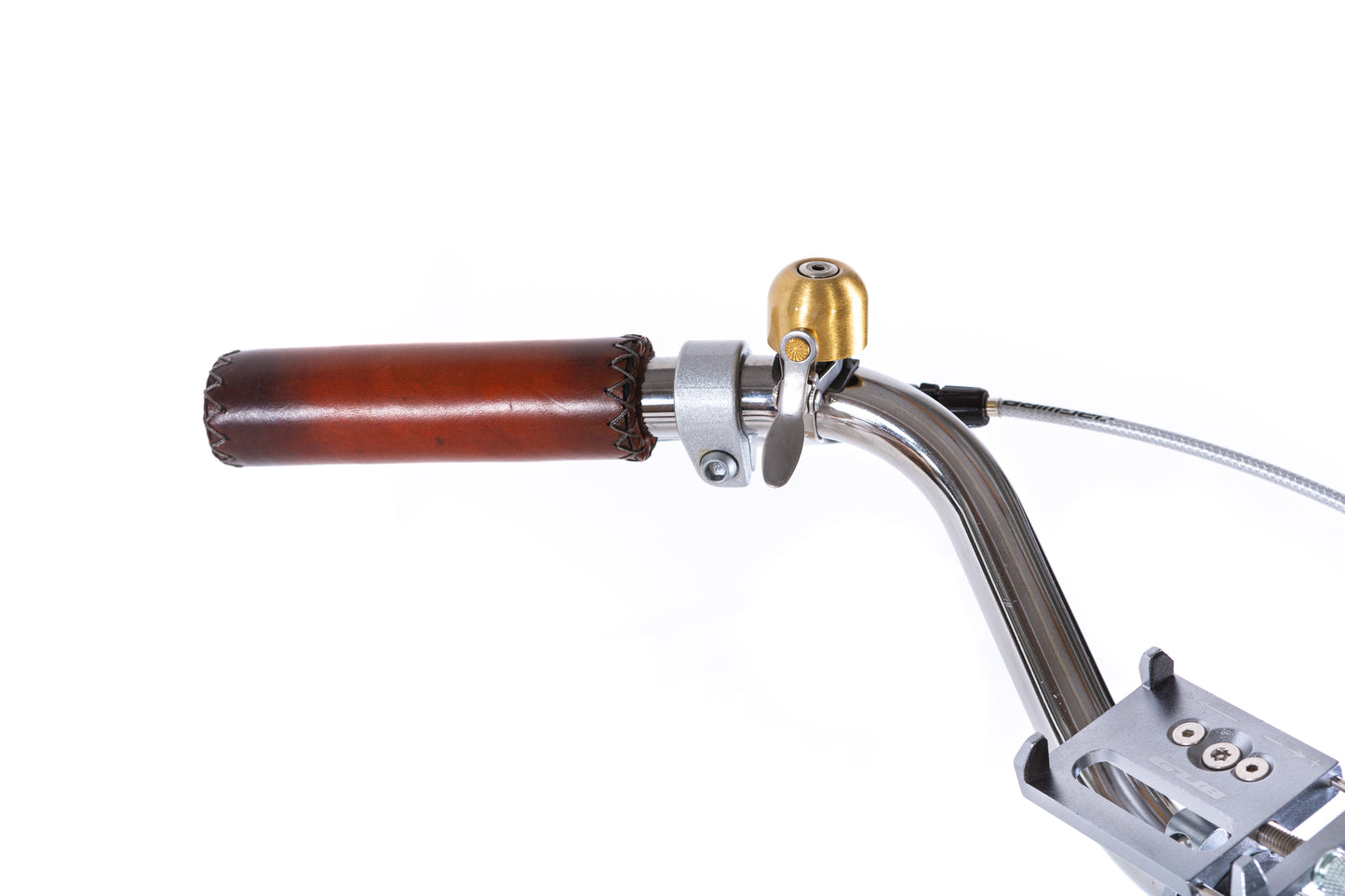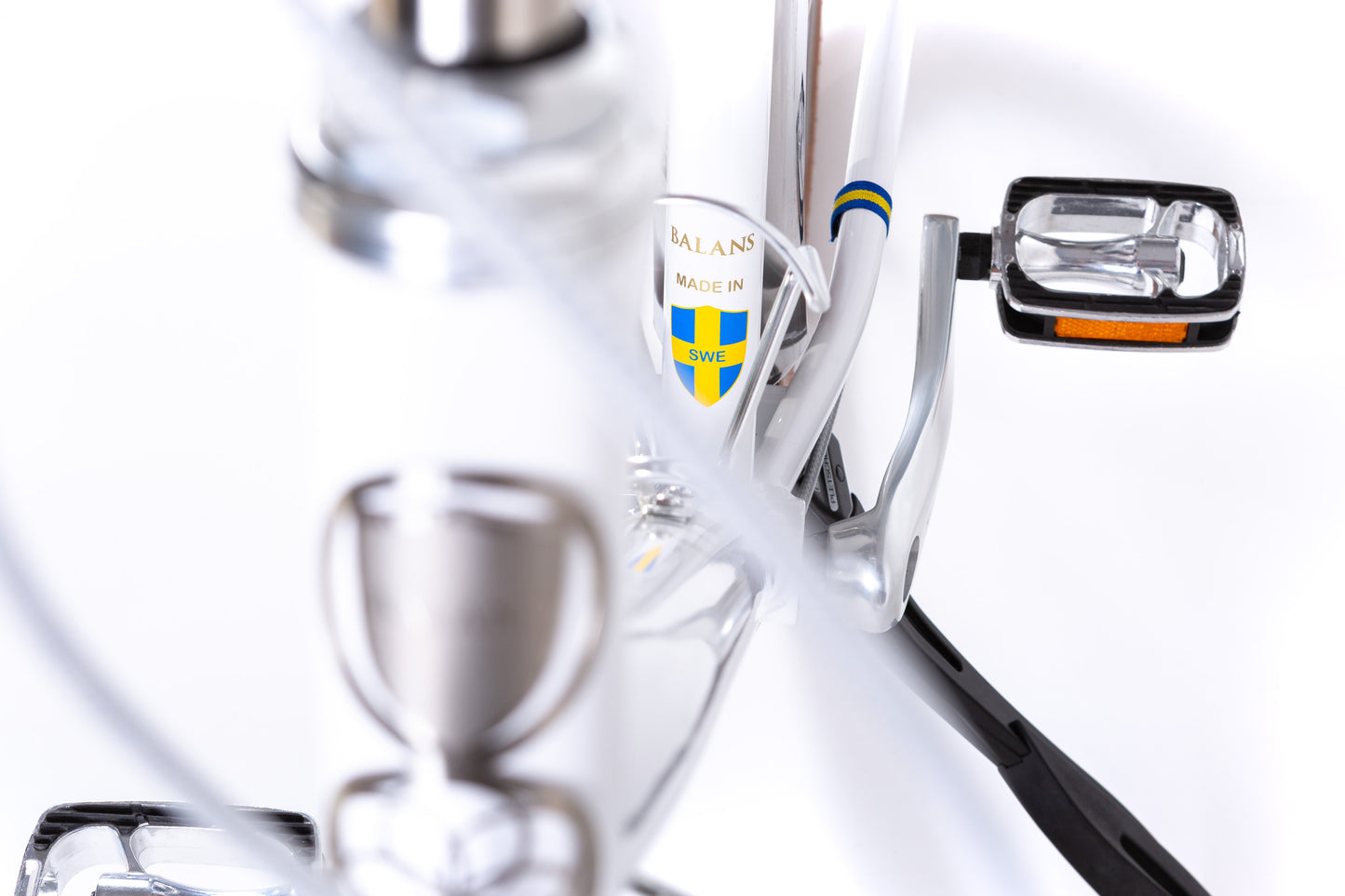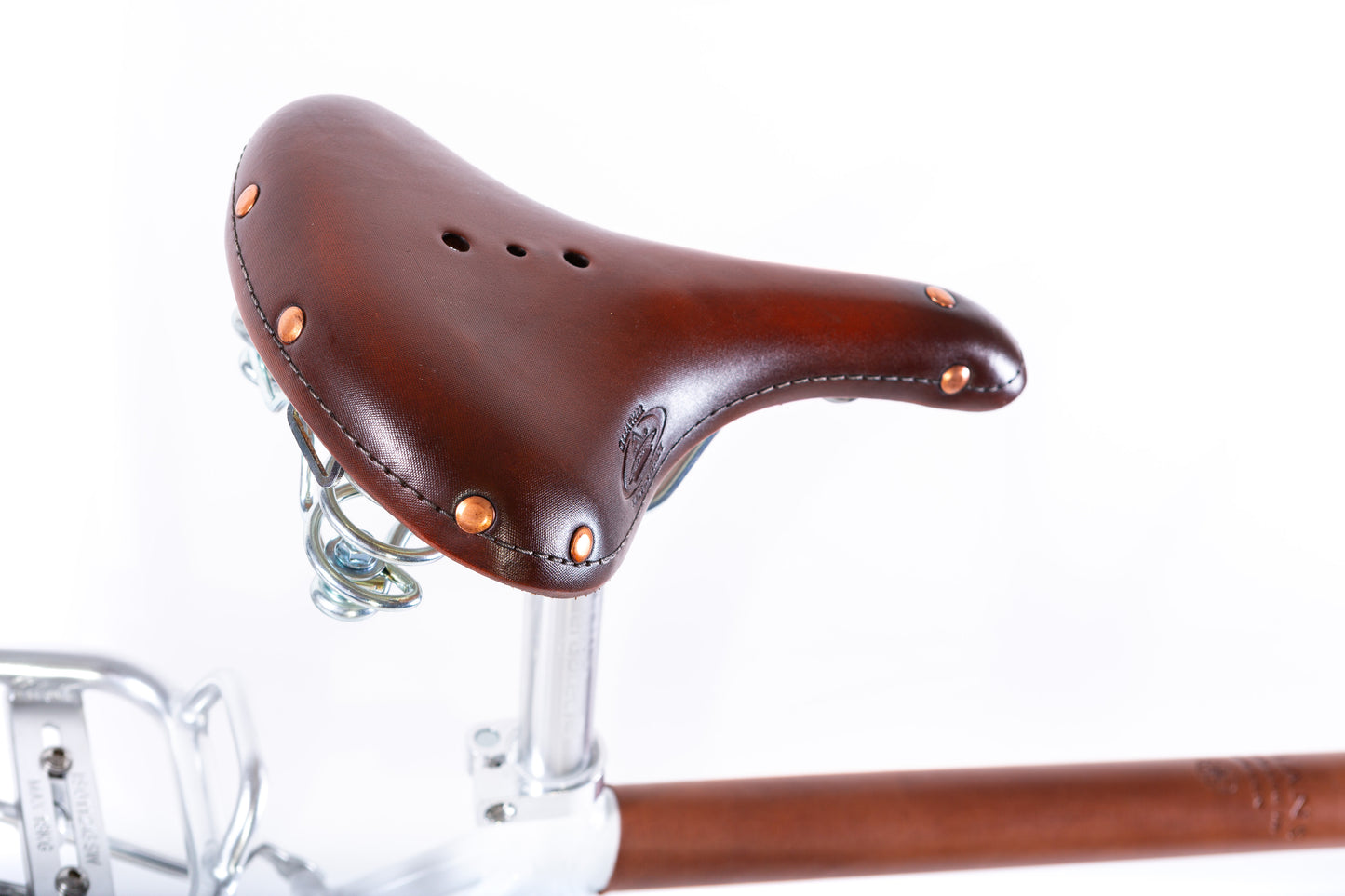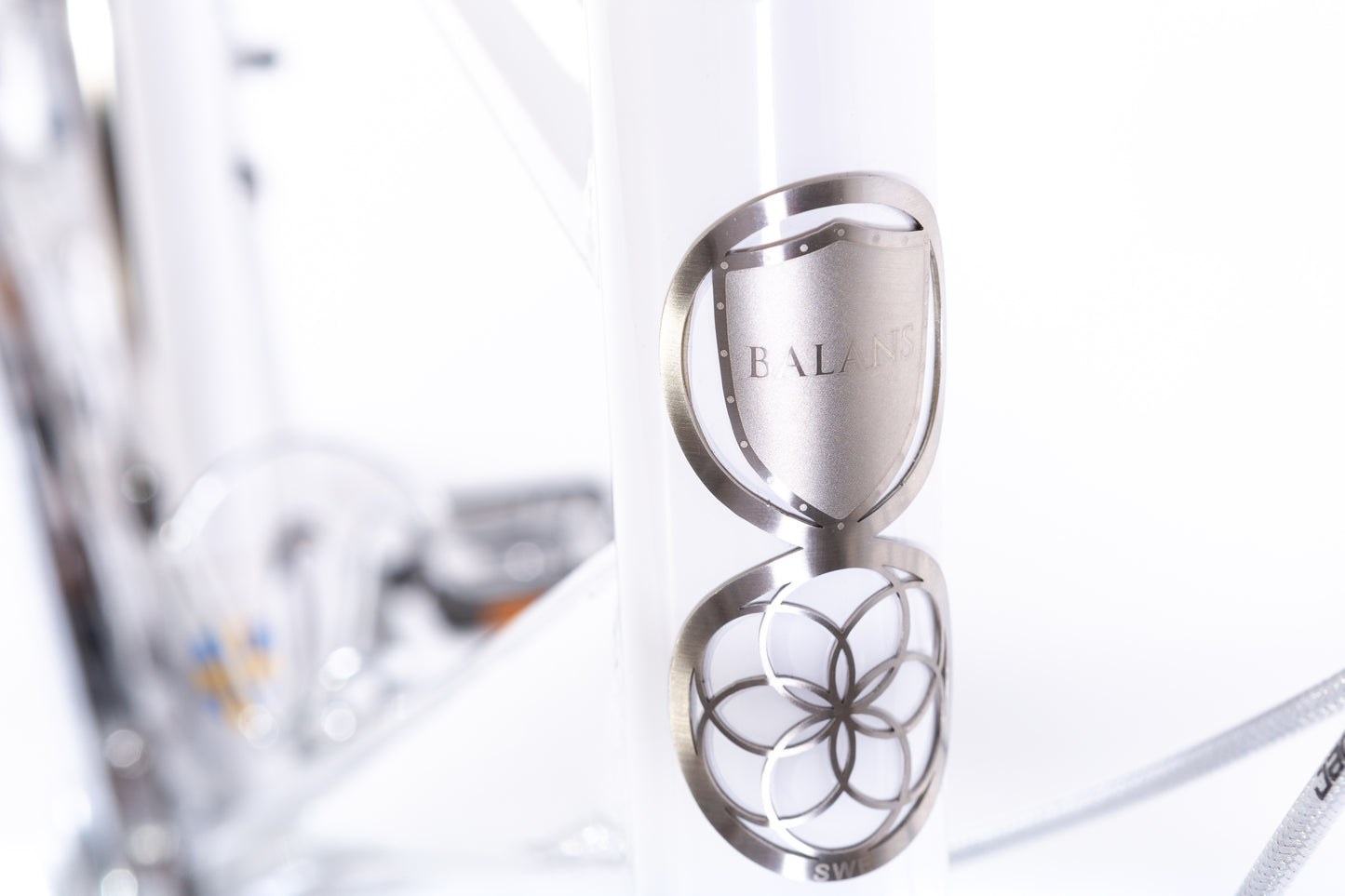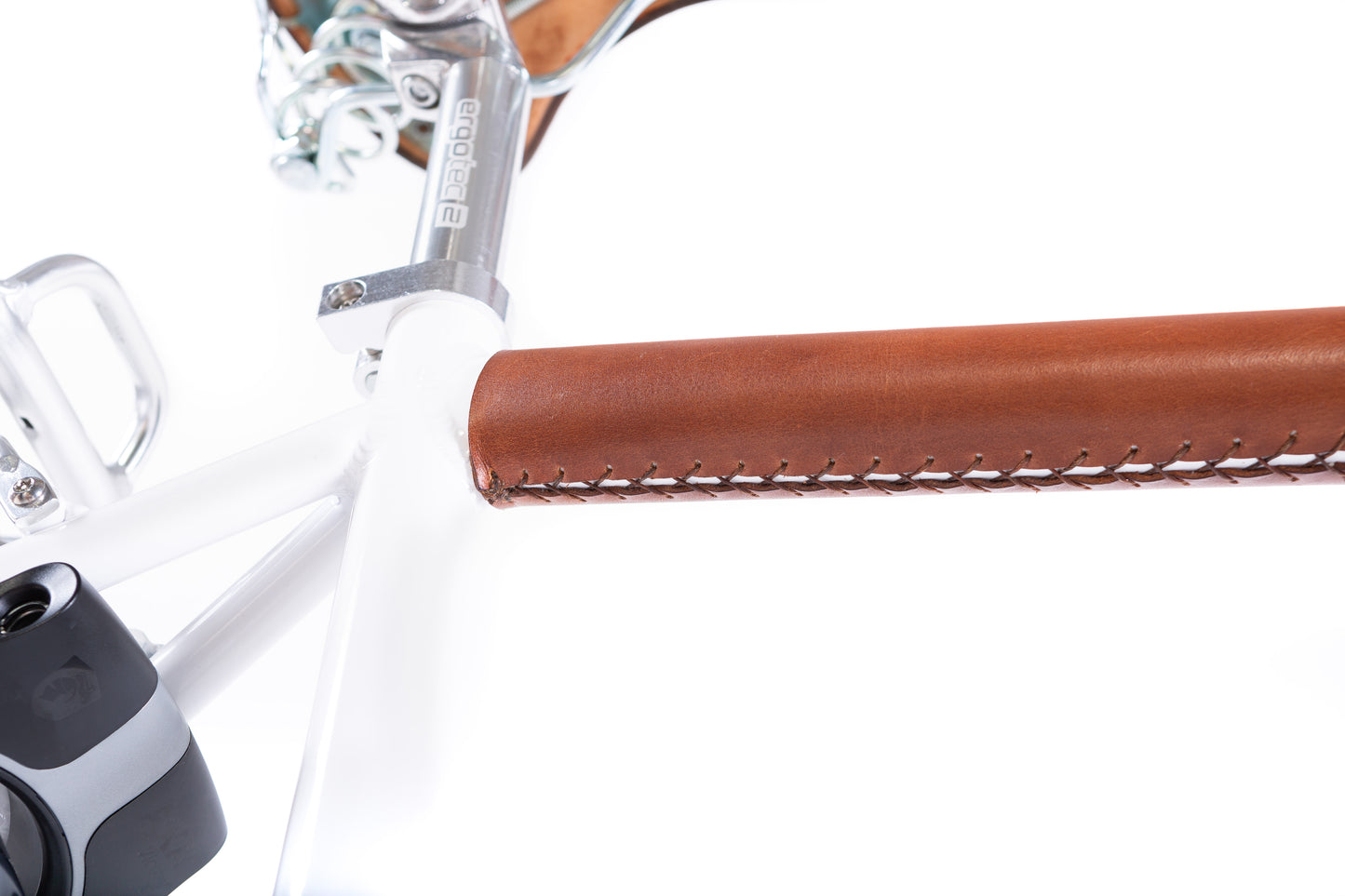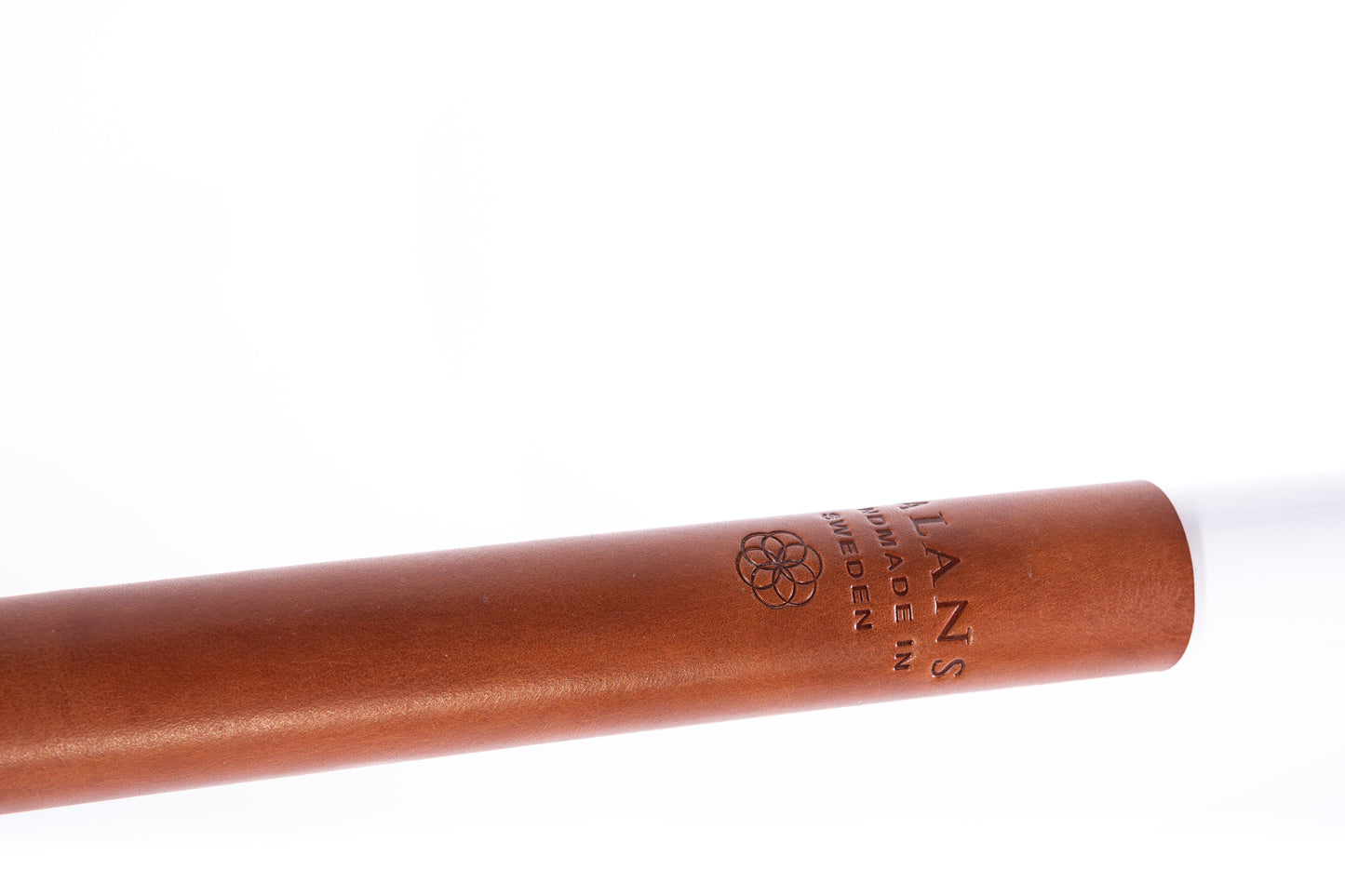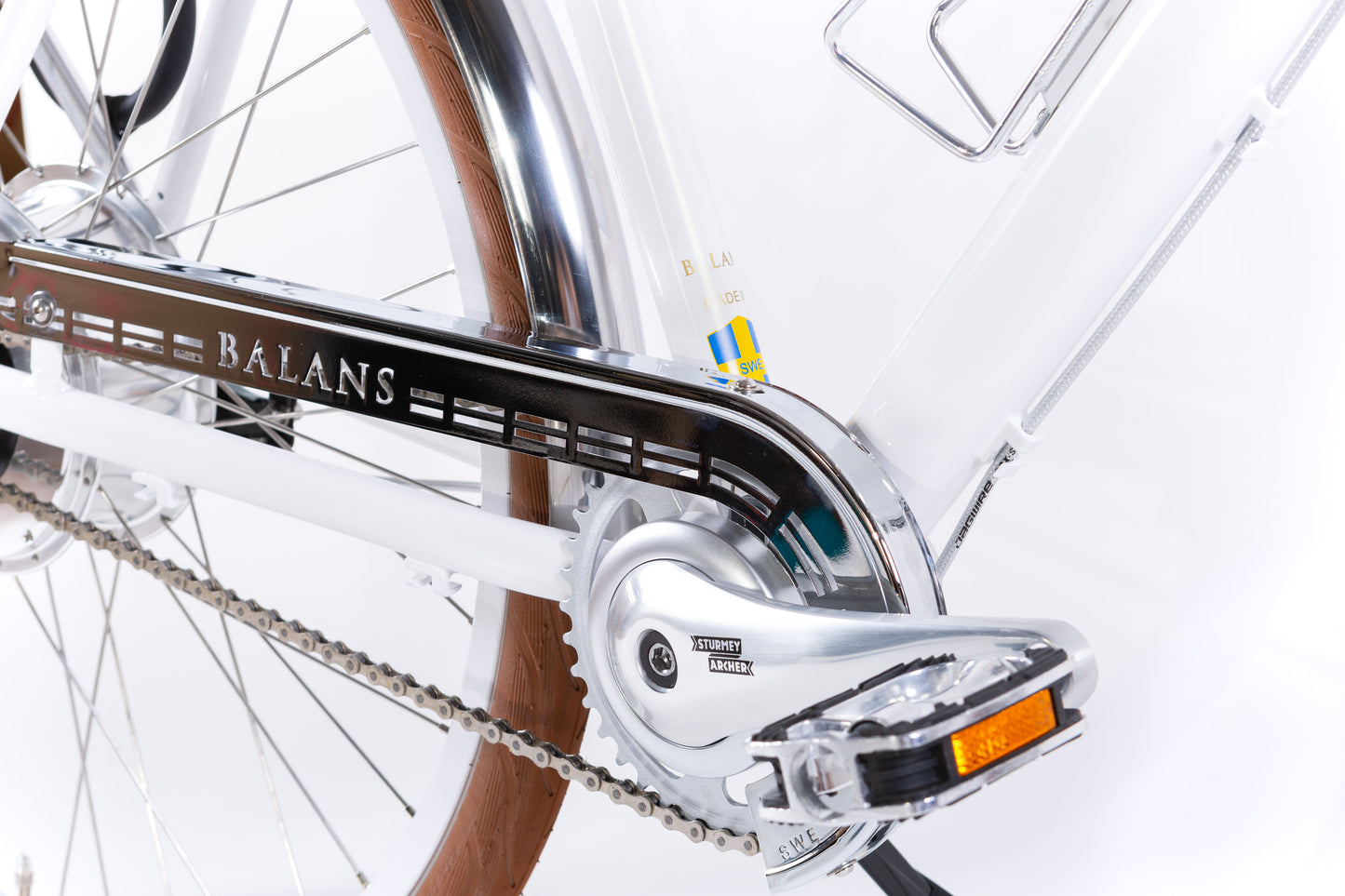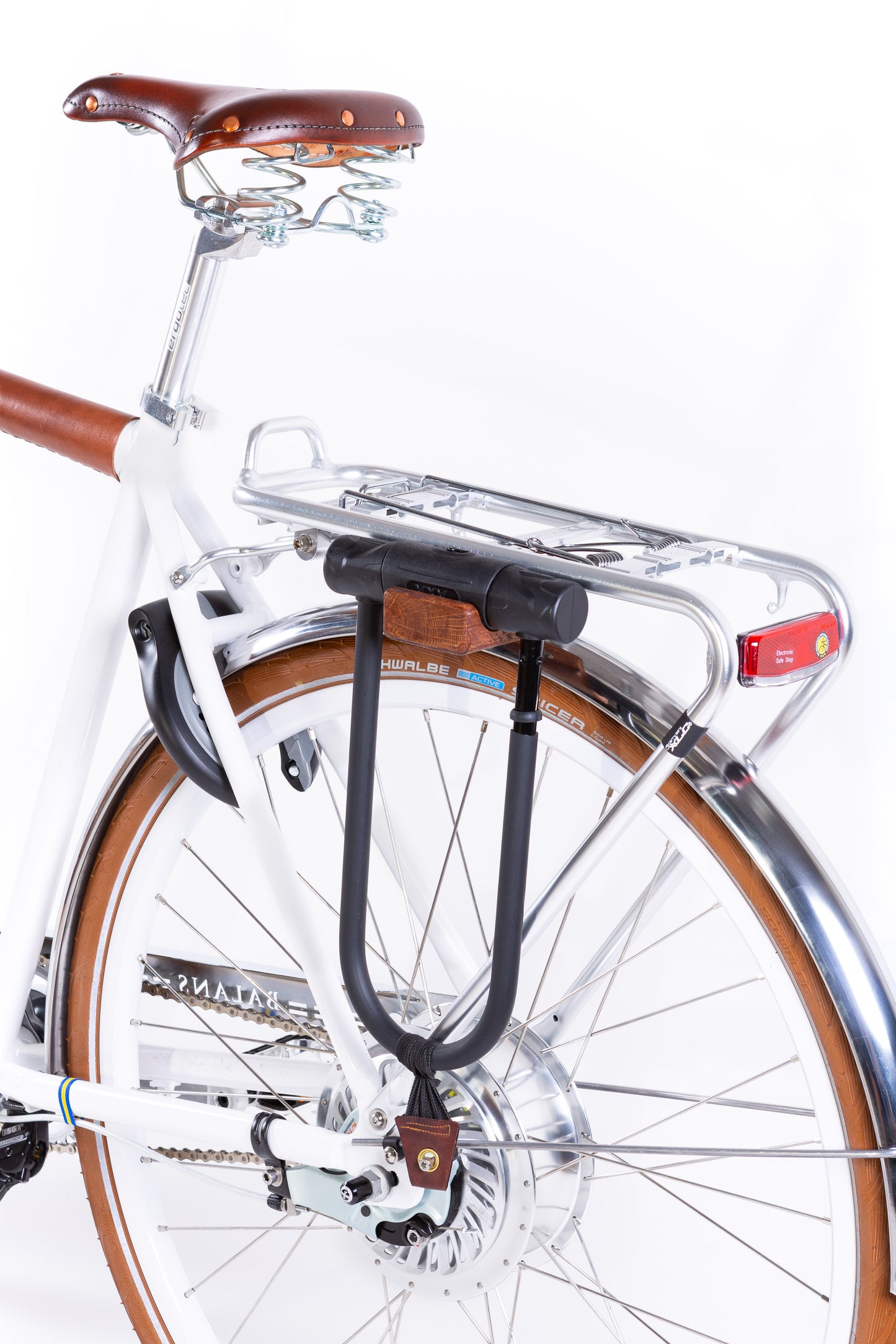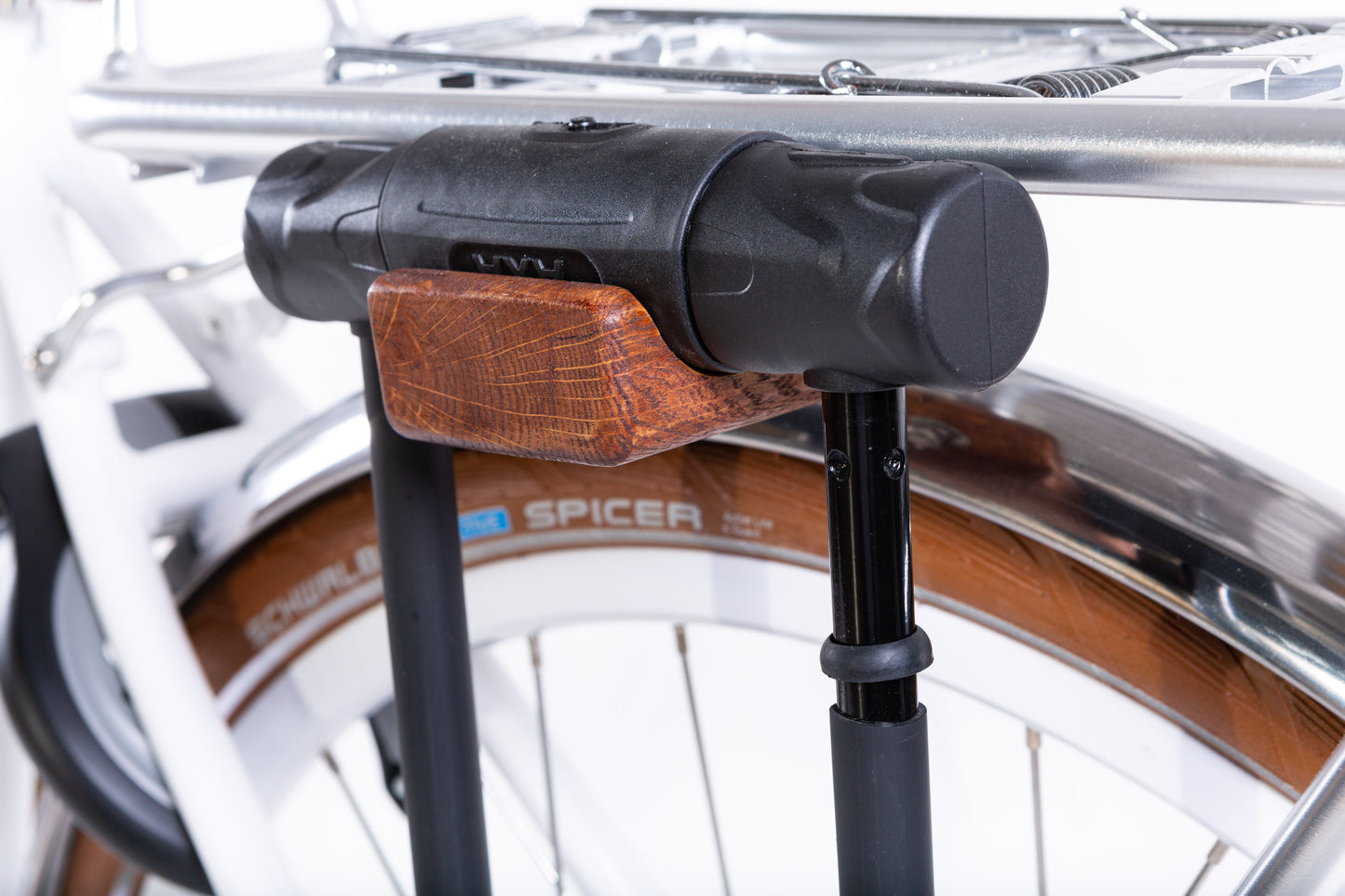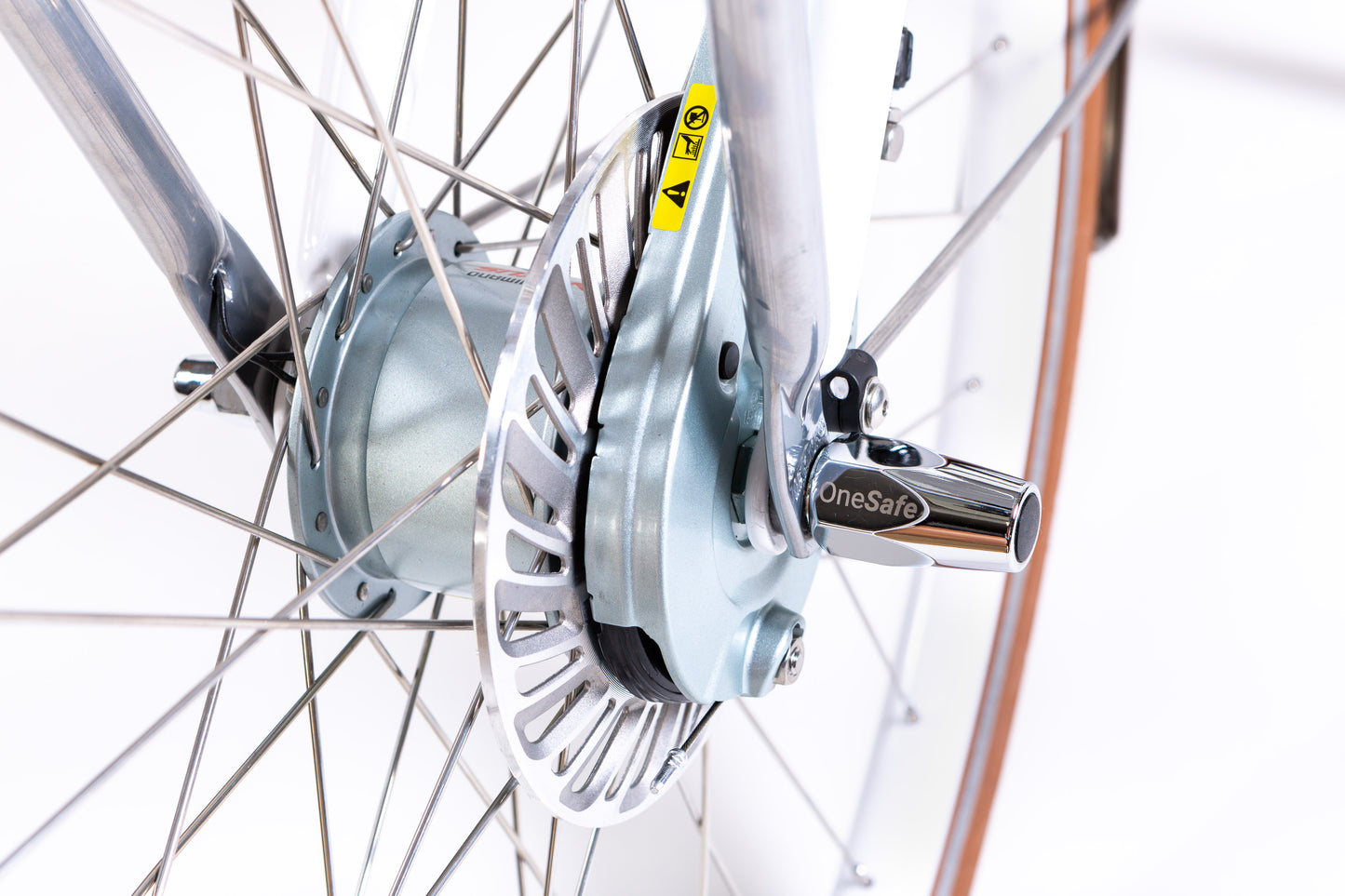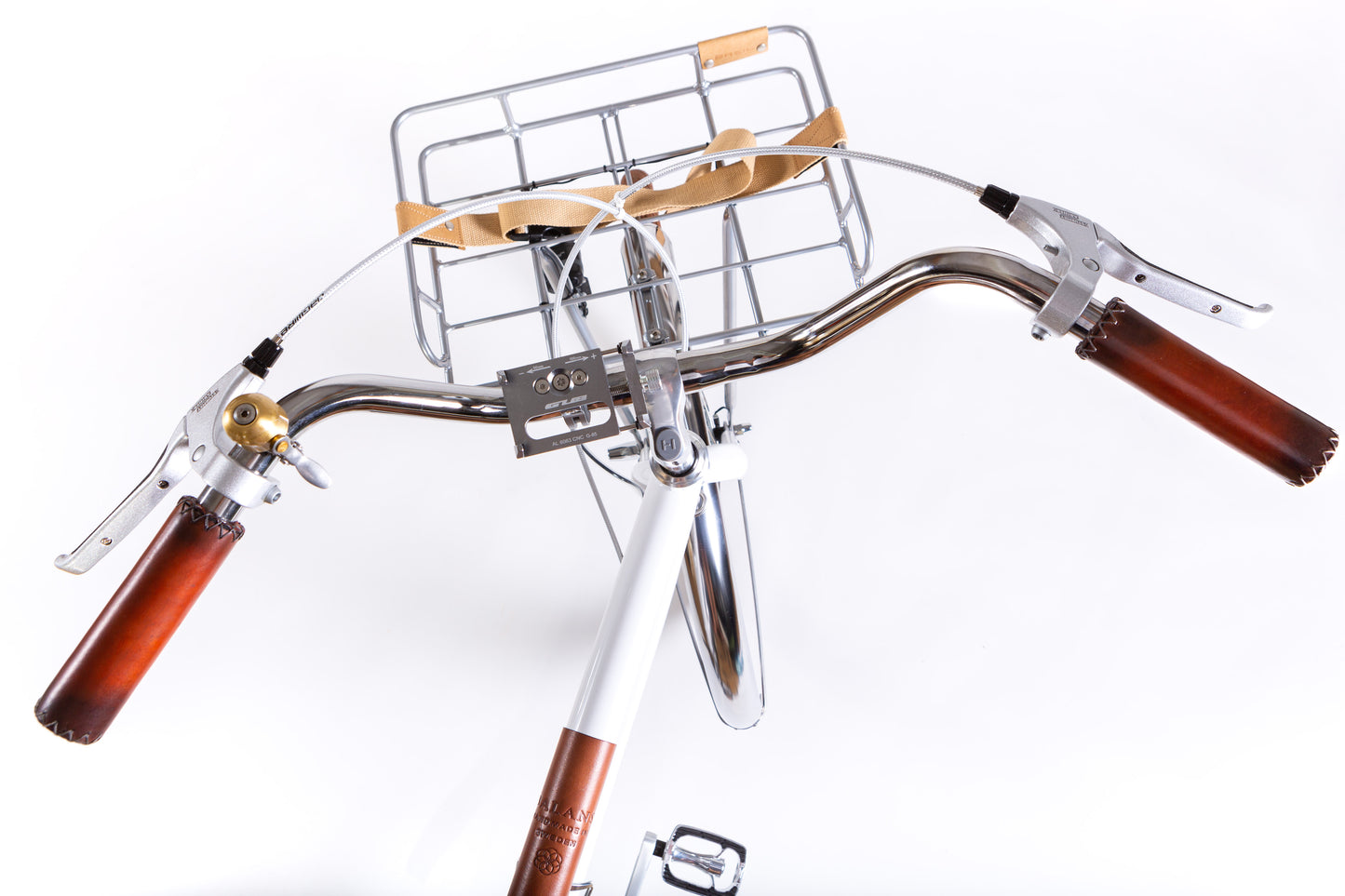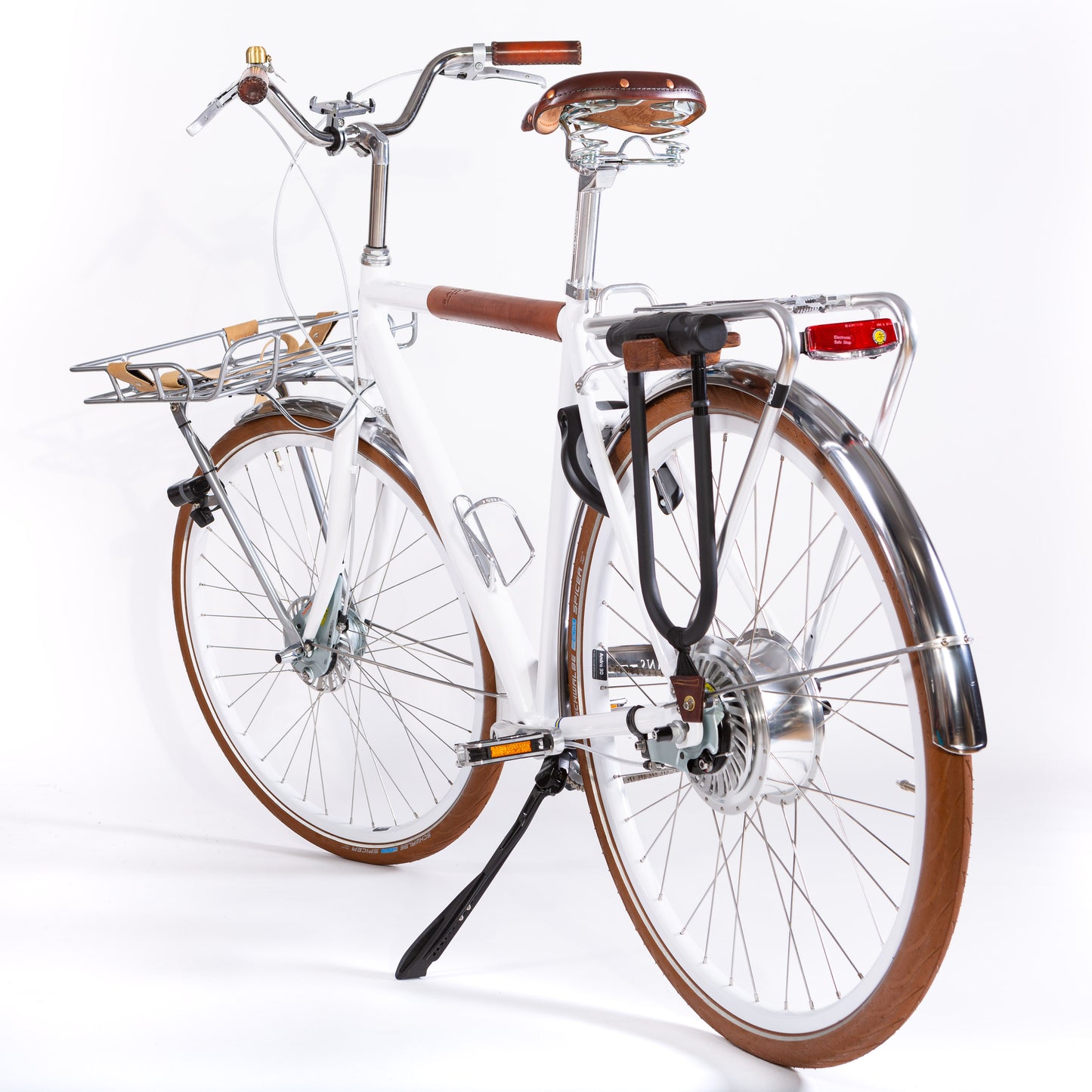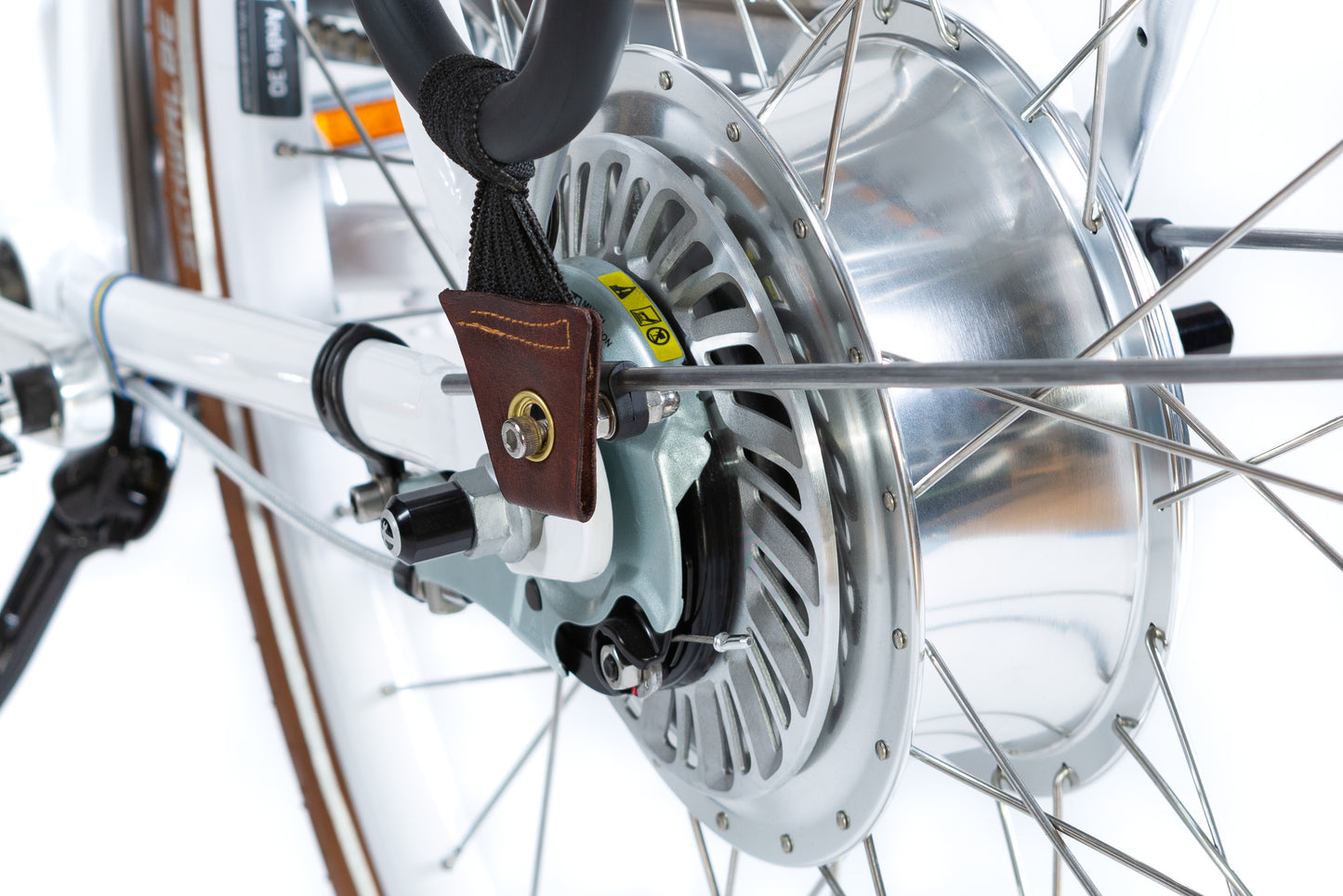 What's included?
As we have mentioned before, we sell only fully equipped bikes.
The GOLDEN PACKAGE DELUXE + includes: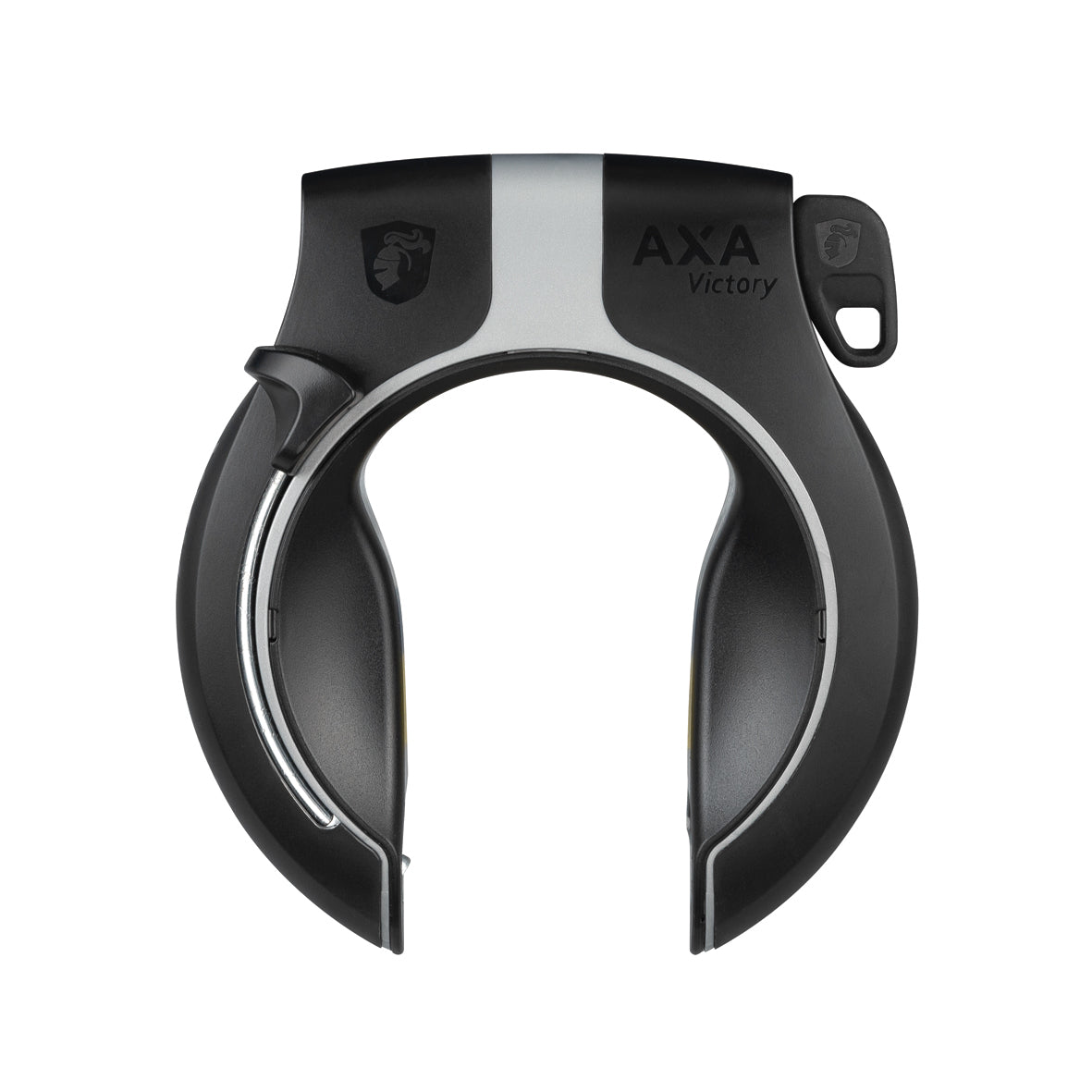 AXA's flagship frame lock
Safety description
● Safety level 14 out of 15.
● Approved for bicycle insurance in FIN/DK/SE
● Maximum security with plug in option

The frame lock is completely welded all around which makes the Victory extra strong. Breaking it open is almost impossible due to the extremely durable seamless, welded connection.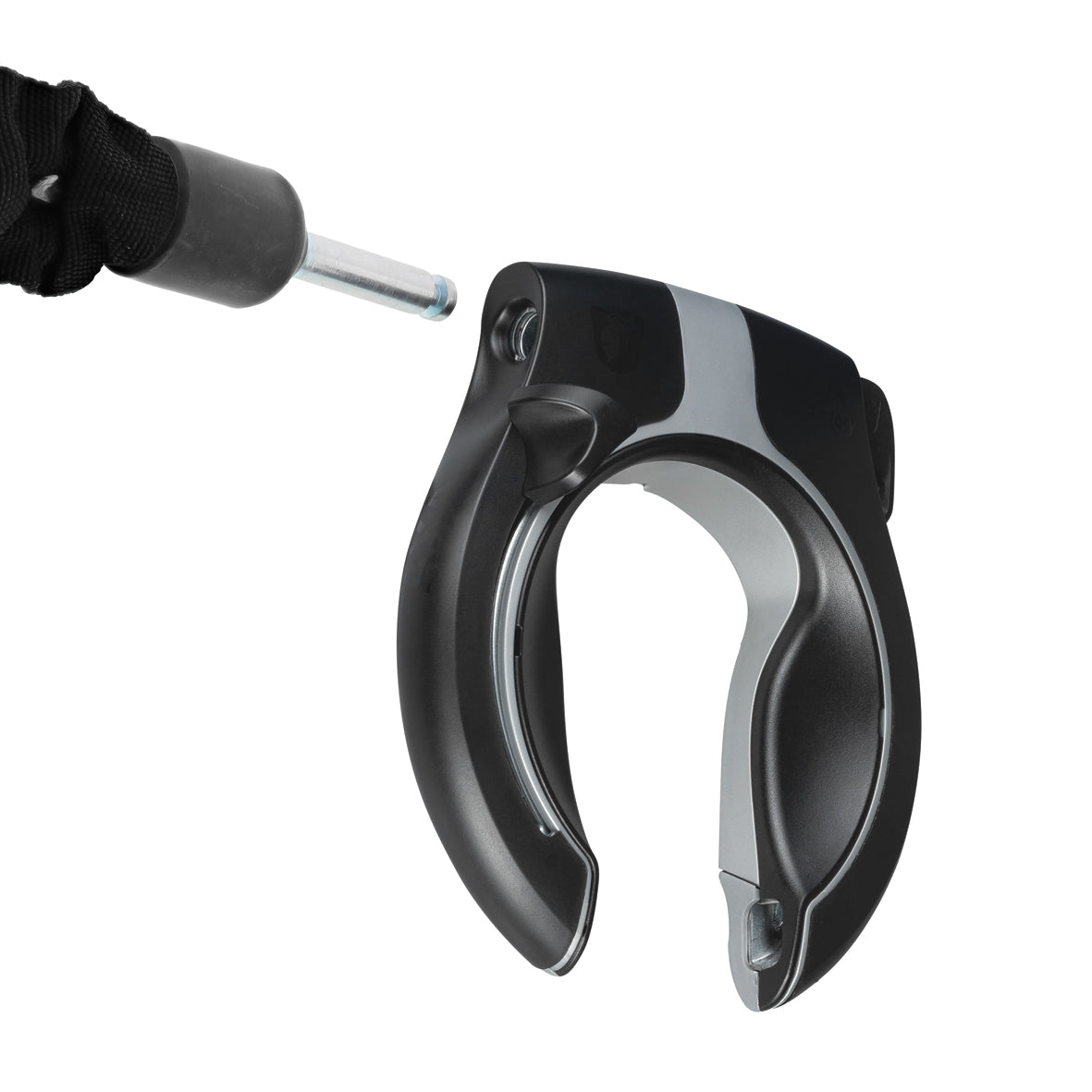 With plug in function
The AXA Victory ring lock is a premium product within the AXA range and has the option to link a plug in chain to the lock so you can lock your bike to a fixed object.

(The chain is not included. You can choose it as an addition.)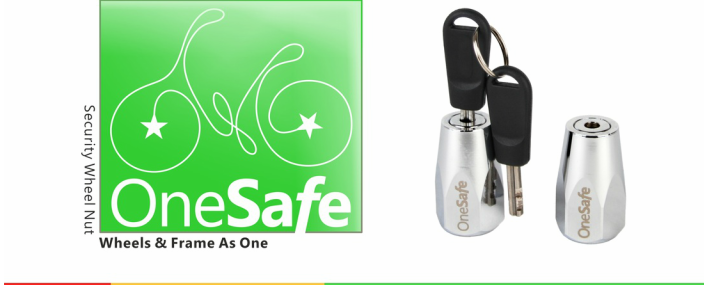 OneSafe
Of course our own developed Security Wheel Nuts are included from the start with all BALANS bikes
What is OneSafe?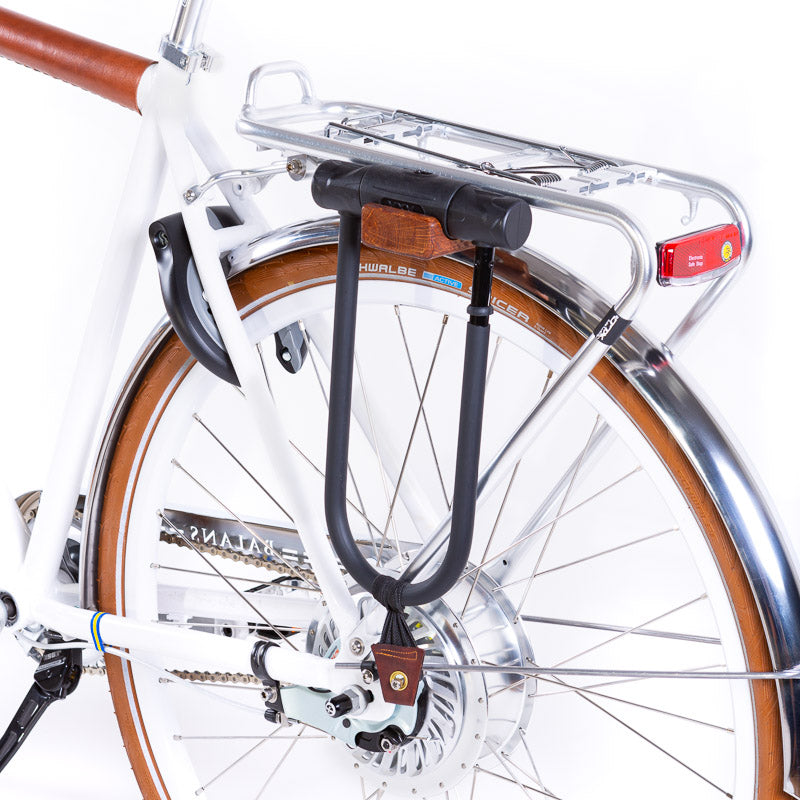 Strongest AXA U-Lock on the market
Approved flagship U-lock with the highest degree of strength from Dutch AXA
Practical & Innovative
Custom crafted U-lock holder in Swedish oak, with leather detail.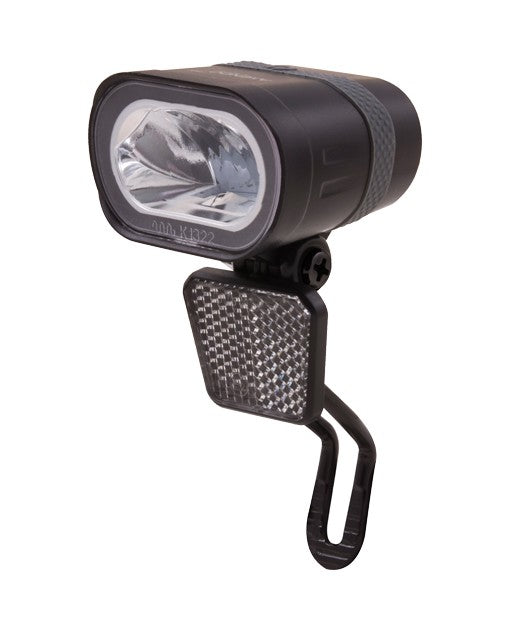 Lights
All our bikes are equipped with dynamo-driven head and tail lights.
Powerful Dynamo Hub

Both the head and tail lights are driven by the Dynamo Hub.
- No noticable added load on the driver.
- No sound.

- And of course no batteries needed.

40 LUX Headlight

Our strong Headlight has an amazing visibility distance from both front and lateral sides.

High-power REBEL©LED and features the unique Reverse Beam Technology©. This results in an impressive 40 Lux light output in a bright, but non-blinding, light beam.

Rear Light with Safe Stop

The cable is hidden and routed inside the tubes of the bike, for more protection and a cleaner look.
Safe Stop function means that the light keeps illuminating even at stop. It's an extra safety feature.
Phone Holder
Phone holder in CNC machined aluminum of highest class.

For easy operation of the phone with the app that connects to the Zehus e-bike hub.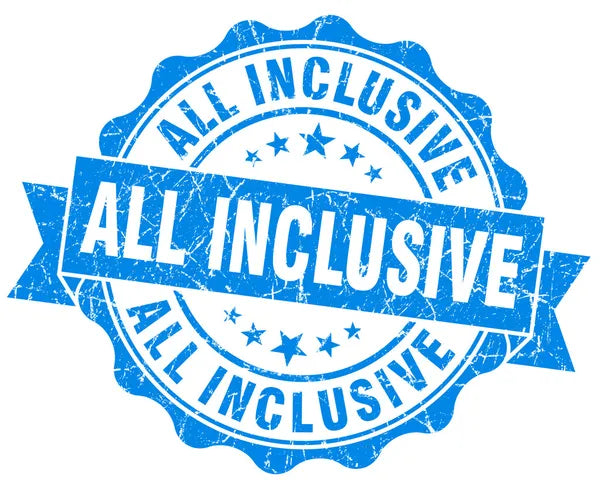 What You See Is What You Get
Everything you see on the product photos is included.
You are ready to use your bike from the start.
Is there something extra that you want to add?
Just let us know and we will fix it for you.
That's the benefit of buying directly from a factory.